Expert Witness Directory

Bartfields
4th Floor, Stockdale House
Headingley Office Park, 8 Victoria Road
Leeds
LS6 1PF
Website
Contact Person:

Raymond Davidson
Phone:

0113 244 9051
Fax:

0113 242 0098
Email:

This e-mail address is being protected from spambots. You need JavaScript enabled to view it
Occupation:

Forensic Accountant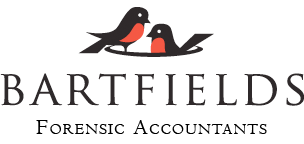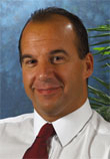 Raymond Davidson BA FCA MAE
30 years experience in the accountancy profession and a Member of the British Academy of Experts.
Experience as a forensic accountant from 1989, and since 1991, his time has increasingly been spent assisting lawyers in legal cases.
Wide experience in the provision of expert witness reports and conducting investigation in criminal, matrimonial, commercial and and personal injury cases.
Our team of forensic accounting specialists are highly experienced in advising on the accounting issues and related financial aspects in any contentious business.
We can demonstrate a high degree of knowledge in our field and are able to assist with the resolution of disputes in the capacity of an expert adviser, expert witness or mediator.
The qualities that our team can bring to bear include:
Specialist technical knowledge
Highly developed investigative and analytical skills
A broad perspective of the issues affecting disputes
Experience in handling disputes and contentious problems
An understanding of the related legal processes
Ability to present findings and opinions with clarity and authority
Experience in presenting evidence in Court
Our Approach
Our aim is to be involved at an early stage to enable our commercial experience to assist the lawyer from the commencement of the dispute.
The same person would stay with the case from initial report preparation, through to court appearance as witness if necessary.
We can introduce a member of the team with relevant industry expertise.
We work with solicitors as part of an integrated team, thus ensuring that the client obtains the maximum value and effectiveness from our expertise.
In whichever capacity our team is appointed, the objective is to offer constructive opinions that help minimise the time, cost and risks of legal proceedings and to achieve practical and early settlements.
Our Expertise
We are able to provide a cost-effective alternative to that offered by national firms of accountants and have a wide experience of giving advice on many issues, including claims involving:
Fraud
Criminal Investigations (including confiscation proceedings under POCA)
Business/Partnership Disputes
Business Interruption & Insurance Claims
Share & Business Valuations
Professional Negligence
Matrimonial Disputes
Personal Injury & Fatal Accidents
Bartfields provide forensic accounting throughout the UK particularly in the North and North East of England covering Leeds, Bradford, Wakefield, Sheffield, Hull, Newcastle upon Tyne, Durham, Sunderland and Teeside.