Expert Witness Directory

David Bunker
Kings House, 14 Orchard Street
Bristol
UK
BS1 5EH
Website
Contact Person:

David Bunker
Phone:

0117 905 5060
Fax:

0117 905 5061
Email:

This e-mail address is being protected from spambots. You need JavaScript enabled to view it
Occupation:

Arbitrator & Mediator



Resolving your dispute with professionalism and expertise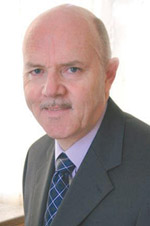 • With over twenty years experience as a Chartered Accountant Mr Bunker's expertise covers the disposal and acquisition of businesses, management buyouts, shareholder and employee disputes and taxation enquiries.

• A particular speciality is in the resolution of business disputes between partner proprietors of a business, whether based as partnership or limited company, and in commercial disputes between businesses.

• He is able to act as an expert in the resolution of disputes around business valuations, minority share valuations and disputes arising out of purchase and sale agreements.

• Mr Bunker is an experienced Mediator of commercial disputes registered with ADR Group and Academy of Experts and a member of the Chartered Institute of Arbitrators as an Arbitrator of Partnership and Shareholder Disputes.

T 0117 905 5060 F 0117 905 5061
E davidbunker@david-bunker.com
Kings House, 14 Orchard Street, Bristol BS1 5EH