Expert Witness Directory

Cronin Solutions
Cronin Ltd
64 Sackville Road
Southend-on-Sea
Essex
SS2 4UG
Website
Contact Person:

Mr Gerard Cronin
Phone:

07757 301280
Email:

This e-mail address is being protected from spambots. You need JavaScript enabled to view it
Occupation:

Registered Nurse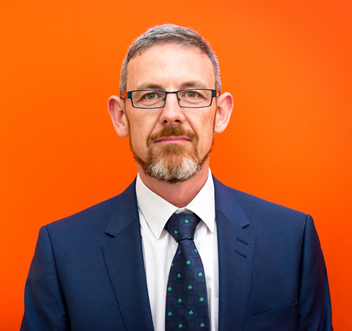 Gerard Cronin is the Clinical Director of Cronin Solutions and leads on all matters related to Medico Legal reporting.
Gerard qualified as a Registered Nurse in 1993 and has clinical experience in:
A&E/Emergency Care
Acute Assessment Units
Acute Medical Wards
Clinical Governance
Quality and Patient Safety
Adult Safeguarding
Prison Healthcare
Medical Revalidation and Clinical Support
He has secured vast clinical experience both as an A&E Matron and Medical Matron taking responsibility for acute medical wards within the following specialties - Acute Medical, Gastroenterology, Acute Stroke and Stroke Rehabilitation.
Gerard retains his clinical expertise by working as clinical nurse and works part time on a substantive contract for the Nursing and Midwifery Council as a Registrant Case Examiner.
Trained in 2008 as a medico legal expert witness, Gerard has vast experience in preparing medico legal reports and is frequently instructed by leading UK law firms including Capsticks, Clyde & Co, Leigh Day and Bevan Brittan.
Gerard provides an expert nursing opinion on alleged breach of duty in A&E and Acute Assessment Units in addition to Acute Medical Wards and other acute areas of nursing practice.
Gerard has given evidence in the Crown Court and to Fatal Accident Enquiries in Scotland and has prepared papers for nurses to be referred to the Nursing and Midwifery Council in regard to allegations of professional misconduct.
He has been fully trained in all aspects of the Medico Legal process including giving evidence in Court and is fully conversant with CPR rules and directions
On average Gerard writes 150 medico legal reports each year and accepts instructions from both Claimant and Defendant Solicitors. Currently he has a 60/40 Defendant/Claimant split.