Expert Witness Directory

Consultant Neurosurgeon - Mr Imran Liaquat
Spire Murrayfield Hospital
122 Corstorphine Road
Edinburgh
Midlothian
EH12 6UD
Website
Contact Person:

Mr Imran Liaquat
Qualifications:

MBChB BSc MedSci FRCSEd (Neuro.Surg) MEd
Phone:

07812 010633
Email:

This e-mail address is being protected from spambots. You need JavaScript enabled to view it
Occupation:

Consultant Neurosurgeon
Secretary:

07539 275353
Email:

This e-mail address is being protected from spambots. You need JavaScript enabled to view it
Mr Imran Liaquat MBChB BSc MedSci FRCSEd (Neuro.Surg) MEd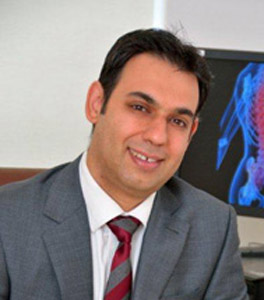 Consultant Neurosurgeon
Mr Imran Liaquat has been a Consultant Neurosurgeon for five years and has a long established track record in head injury and traumatic brain injury management and research.
Roughly 50% of his workload is with management of spinal problems such as back pain, neck pain, sciatica and arm pain (brachalgia).
Mr Liaquat acts as an expert witness in personal injury and clinical negligence cases involving his specialist areas of expertise:
Head injury and neurotrauma
Back and neck injury
Sciatica and radiculopathy
Leg pain and arm pain
Spinal injuries
Neuro-oncology and brain tumours
Cauda Equina Syndrome (CES)
Instructions can be taken on behalf of either claimant or defendant or as a Single Joint Expert.