Expert Witness Directory

Consultant Paediatric Surgeon - Mr John Douglas Orr
428 Lanark Road
Edinburgh
EH13 0LT
Contact Person:

Mr John Douglas Orr
Qualifications:

CBE FRCS FRCP MBA
Phone:

0131 441 3498 / 0131 527 1635
Fax:

0131 557 9771
Email:

This e-mail address is being protected from spambots. You need JavaScript enabled to view it
Occupation:

Consultant Paediatric Surgeon
Mr John Douglas Orr CBE FRCS FRCP MBA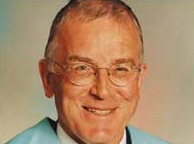 Consultant Paediatric Surgeon
Mr John Orr can act as an expert witness, including the preparation of medico legal reports and appearing in court, in negligence cases relating to general paediatric surgery, paediatric urology, and adolescent general surgery. His specialist areas of expertise include:
Abdominal pain
Appendicitis
Acute abdomen
Abdominal emergencies
Abdominal injuries
Abscesses
Acute scrotum
Bladder problems
Day care surgery
Circumcision
Colostomy
Congenital abnormalities
Epididymitis
Exomphalos
Gastroschisis
Hypospadias
Hernia
Hydrocoele
Hydronephrosis
Inguinal hernia
Laparotomy
Neonatal surgery
Nephrectomy
Neurogenic bladder
Peritonitis
Phimosis
Prepuce abnormalities
Pyeloplasty
Undescended testis
Torsion
Thyroglossal cyst
Umbilical hernia
Ureterocoele
Urethra
Urethral valves
Urethritis
Urinary tract infection
Varicocele
Mr Orr can take instructions on behalf of either claimant or defendant or as a Single Joint Expert. He has extensive experience of both the High Court and the Coroners Court and has acted in criminal cases involving children.
For further details email Mr Orr at john.d.orr@btinternet.com