Dr Duncan Dymond MD FRCP FACC FESC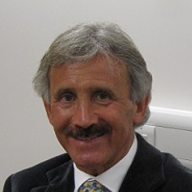 Consultant Cardiologist
Dr Duncan S Dymond is a consultant cardiologist who has been undertaking expert witness and medico-legal work for more than 8 years completing 1-2 reports a week for personal injury and medical negligence cases.
He has also completed expert witness work for the General Medical Council, the Medical Defence Union and the Crown Prosecution Service as well as accepting private instructions directly from solicitors.
Dr Dymond is extensively published with more than 100 scientific articles to his name. He has been Consultant Cardiologist at St Bartholomews Hospital for 31 years, now holding the title of Consultant Emeritus, and is in practice in central London.
Currently Dr Duncan Dymond is actively involved in most aspects of adult cardiology. He sees patients with chest pains, shortness of breath, dizziness and collapse, palpitations etc. He has maintained his expertise in the use and interpretation of radio-isotope imaging techniques in both diagnosing coronary artery disease and in the assessment of its prognosis. He is also widely experienced in the use of EBCT calcium scanning to assess future risk, and has an interest in the developing techniques of CT angiography and magnetic resonance imaging of the heart.
As far as procedures are concerned, his major expertise is in the field of percutaneous coronary intervention (PCI) which involves the use of stents to open blocked or narrowed arteries. Dr Duncan Dymond has been in this field since 1980 and in fact was among the first to use balloon technology in the UK. He specialises in complex cases such as multivessel disease, chronically blocked arteries, and narrowings in bypass grafts as a few examples. His results, success and complication rates are produced each year as part of the NHS appraisal process.