Dr Jonathan Hutchins CPsychol D Clin Psych AFBPS HCPC Reg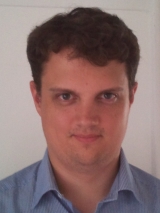 Chartered Clinical Psychologist
Dr Jonathan Hutchins is a Chartered Clinical Psychologist with over ten years experience helping people overcome problems such as:
He has over three years of experience providing over 100 expert witness court reports in civil personal injury claims and clinical negligence cases. He has also written several joint statements for the purposes of the court and in addressing specific questions from solicitors.
Dr Hutchins can also provide comprehensive neuropsychological assessments for clients who have experienced a stroke or a brain injury in order to provide recommendations for cognitive rehabilitation as well as assessments in parents' mental health in family court cases.