Dr Nigel Tufft BSc MB ChB FRCA FFICM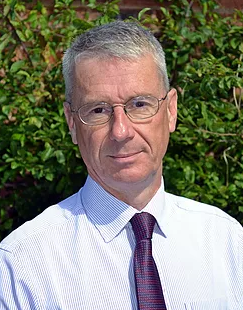 Consultant Anaesthetist
Dr Nigel Tufft has been a consultant anaesthetist for approaching 20 years and has a wide range of experience in both anaesthesia and intensive care.
He is currently working at the Robert Jones and Agnes Hunt NHS Trust - a specialist orthopaedic hospital where his practice includes spinal anaesthesia and a range of regional anaesthetic techniques alongside general anaesthesia. In addition to anaesthetising for both primary and revision hip and knee arthroplasty surgery he works with surgeons covering all aspects of orthopaedics.
Dr Tufft has a special interest in pre-operative assessment and performing risk assessments on complex patients prior to surgery. He has been interested in the deteriorating patient for many years and has taught on many deteriorating patient courses. He is in the process of becoming an Advanced Life Support (ALS) instructor.
As a consultant in intensive care medicine for 18 years Dr Tufft has a wide experience in dealing with medical and surgical intensive care patients requiring organ support. He is experienced in invasive and non-invasive ventilation, cardiovascular monitoring and support, haemodialysis and haemofiltration and procedures such as central lines, including dialysis lines, arterial lines, percutaneous tracheostomy and mini-tracheostomy.
Dr Tufft provides expert witness services to both claimants and defendants in the fields of adult anaesthesia and intensive care with the exclusion of obstetric anaesthesia. This includes medico legal report writing, meetings with counsel and clients, meetings and discussions with other experts, and where necessary attendance at court.
He is fully familiar with CPR part 35 and provides compliant reports for the courts as well as screening reports for solicitors and their clients.
Typical turnaround time for full reports is approximately 4 weeks from receipt of the appropriate paperwork.