Dr Oliver Segal MBBS MD FRCP(London) FHRS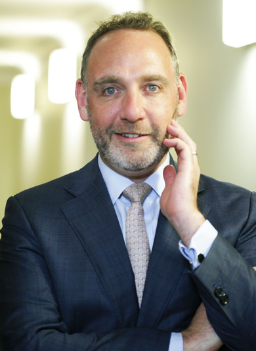 Consultant Cardiologist
Dr Oliver Segal is a Consultant Cardiologist who specialises in electrophysiology – the study of heart rhythm disorders. He is a Consultant Cardiologist & Electrophysiologist at Barts Heart Centre, St. Bartholomew's Hospital (the largest cardiac centre in Europe) and also University College London Hospital, where he is lead for arrhythmia. Dr Segal was appointed as a Consultant in the NHS at The Heart Hospital, UCLH in 2008.
He has nearly 20 years' experience in the management of arrhythmias, performing catheter ablation of all types of heart rhythm abnormality and implanting cardiac rhythm devices such as pacemakers, defibrillators, CRT devices, loop recorders, leadless pacemakers and left atrial appendage occlusion devices. His private practice is based at The Harley Street Clinic in London.
Over the past 11 years Dr Segal has written expert witness reports for clinical negligence cases pertaining to many different aspects of cardiac electrophysiology and devices for both claimants and defendants.
Typically 10 reports/year for Breach of Duty, Causation, Condition & Prognosis and Desktop screening reports.
95% of reports for Claimants, and 5% for Defendants.
My area of expertise is arrhythmia, electrophysiology, catheter ablation and cardiac rhythm device implantation.
I do not undertake serious injury/industrial disease cases.
Waiting time for a consultation is typically 1-2 weeks.
Average report turnaround time is 1-3 months depending on case complexity, volume and case load
Dr Segal attended and then taught at the 'Keeping Clinicians out of Court' medico-legal course at Northwick Park Hospital for several years and has attended the Inspire Medilaw Expert Witness Training Course in Oxford in September 2019.
Click here to view Dr Segal's full CV