Mr Roland Morley MBBS FRCS FRCS (Urol)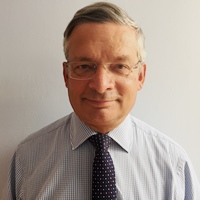 Consultant Urological Surgeon
Mr Roland Morley is a Consultant Urologist, based in London, with a special clinical interest in female urology, paediatric urology, incontinence surgery and benign reconstruction.
His research interests cover aspects of bladder physiology and pathology, with particular reference to incontinence, bladder reconstruction and bladder neuropathy.
Mr Morley has had an extensive medico legal practice for over 14 years and acts in negligence cases relating to general urology, female urology, aspects of urogynaecology and urological reconstructive surgery. Reports are provided for Courts, plaintiffs and defendants.
He has attended and given presentations at many conferences around the world and published numerous peer review books and articles.
Mr Morley is Chairman of Section of Female Urology of British Urological Surgeons, advisor to the National Institute of Clinical Excellence and Subchair of NHS England Mesh Review for Urinary Incontinence and Prolapse.
Click here to view Mr Morley's full CV