Mr Colin J Holburn MBChB FRCEM FRCS(Ed) MAE MEWI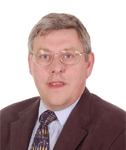 Consultant in Accident & Emergency Medicine
Mr Colin Holburn acts as an expert witness, including the preparation of medico-legal reports, attending conferences with counsel, preparing joint reports and appearing in court, mainly in medical negligence and in some personal injury cases.
His specialist areas of expertise include:
• Standard of clinical care in the Emergency Department
• Spinal injuries including cauda equina syndrome diagnosis
• Hand and upper limb injuries
• Head injuries
• Soft tissue sports injuries
• Multiple trauma
• Chemical incidents
• Emergency cardiac care and resuscitation
Mr Holburn can take instructions on behalf of either claimant or defendant or as a Single Joint Expert.
He has also been instructed by a number of HM Coroners to provide expert evidence for inquests regarding care in the Emergency Department.
Mr Holburn has attended training in both report writing and giving evidence and is a member of the Academy of Experts and the Expert Witness Institute.
Mr Holburn's brief biography
Following graduation Mr Holburn undertook general professional training in surgical disciplines, obtaining the Fellowship of the Royal College of Surgeons at the end of that period.
Specialist training in Emergency Medicine followed, with accreditation in Emergency Medicine being obtained in September 1991 and the Fellowship of the Royal College of Emergency Medicine in 1993. Mr Holburn is on the Specialist Register in Emergency Medicine.
Mr Holburn was appointed as Consultant in Emergency Medicine at Sandwell General Hospital in February 1992 and continues to work as a consultant in the Trust.
He was involved in the training of Emergency Medicine and from 2007- 2012 was the Head of Training for Emergency Medicine in the West Midlands. He was the Chair of the Training Standards Committee at the Royal College of Emergency Medicine from 2012-15, responsible for the oversight of training nationally, and sat for the same period on the Council of the Royal College.
Mr Holburn is an examiner for the Fellowship Examination at the Royal College of Emergency Medicine.
He is an Advanced Trauma Life Support instructor, and has been an Advanced Cardiac Life Support provider, instructor and course director, and an Advanced Paediatric Life Support provider and instructor.