Clinic Locations: Bath / Bristol / London / Yeovil
Mr Mark Elmer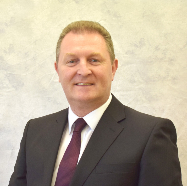 Orthotic Expert Witness
Mr Mark Elmer has been practising in the field of orthotics for over thirty years and has been engaged in providing medico legal orthotic reports for the past 10 years. He is a member of the Expert Witness Institute.
Mr Elmer's expert witness reports are presented in a detailed but easy to read manner. Clients can typically be seen within 14 days and reports provided within 14 days of the initial consultation.
He can take instructions on behalf of either claimant or defendant or as a Single Joint Expert.
Mr Elmer is compliant with Part 35 of the Civil Procedure Rules (CPR) and has attended the Expert Witness Institute course for Part 35 CPR Report Writing.