Dr Alamgir Kabir MBBS BSc(Hons) FRCP PhD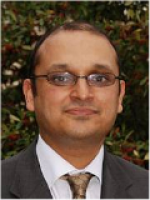 Consultant Cardiologist
Dr Alamgir Kabir is an NHS Cardiology Consultant at the Essex Cardiothoracic Centre, one of the busiest cardiology centres in the United Kingdom.
Dr Kabir can act as an expert witness, including the preparation of medico-legal reports and appearing in court, in clinical negligence cases relating to cardiology and in particular interventional cardiology.
His specialist areas of expertise include:
• Cardiology health screening
• Heart rhythm problems
• Chest pain and angina
• Heart scans such as echocardiograms
• Palpitations
• Heart rhythm monitors for palpitations
• Fainting attacks
• Pacemaker insertion
• Breathlessness
• Coronary Angiograms
• Valvular heart disease
• Coronary Angioplasty & Stenting
He is a Cardiff University Bond Solon Expert Witness Certificate Holder.