Mr Geir J Grotte MB BS FRCS FETCS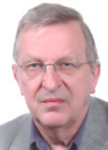 Consultant Cardiothoracic Surgeon (Honorary)
Mr Geir Grotte has over 25 years' experience as a consultant in adult cardiothoracic surgery and cardiothoracic trauma. He has also been a Performance Assessor for the GMC.
Mr Grotte acts as an expert witness, including the preparation of medico legal reports and appearing in court, in both personal injury and clinical negligence cases relating to this specialist area of expertise. He has been doing medico-legal work for over 20 years and completes around 65 reports per year.
His personal injury cases are mainly related to incidents involving trauma to the chest wall and internal thoracic organs. Clinical negligence claims are in the main on behalf of adult patients who have suffered complications after cardiothoracic surgery.
The vast majority of Mr Grotte's work is for complainants but he is equally prepared to take instructions on behalf of the defence or as a Single joint Expert.