Mr Matthias Radatz MD (Berlin) CCST (Neurosurgery) (Berlin) FRCS (Eng)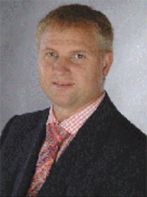 Consultant Neurosurgeon & Spinal Surgeon
Mr Matthias Radatz is a max. part time consultant in a very busy Teaching Hospital offering a regional, national and international service.
Mr Radatz has gathered medico-legal experience in:
Head injury
Spinal disorders: back pain, whiplash, degenerative and complex
Cerebrovascular disorders
Neurosurgery in general
Stereotactic radiosurgery
Medical negligence
He has comprehensive Medico-legal experience in personal injury and negligence claims including joint expert conferences and court attendance.
Mr Radatz has been Lead Clinician for over 13 years and Programme Director for Neurosurgery. He is an Ex-Member of the SAC and Member of Council, Ex-Chair Stereotactic Radiosurgery CRG and current President of the British Radiosurgery Society. He is Medical Director of Thornbury Radiosurgery Centre and Senior Clinician of the National Centre for Stereotactic Radiosurgery.
Training:
• Report Writing
• Courtroom Skills
• Cross Examination
• Skills Training
Membership:
• German Society of Neurosurgery
• Society of British Neurological Surgeons
• British Medical Association
• Leksell Gamma Knife Society
• Hospital Consultants & Specialists Association
• British Acoustic Neuroma Association