Mr Wale Olarinde MBBS FRCS (Oto) FRCS (ORL-HNS)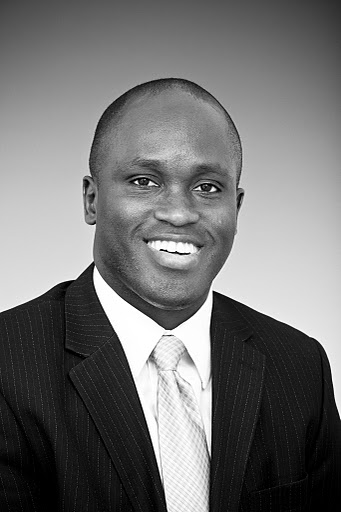 Consultant ENT/Head & Neck Surgeon
Mr Wale Olarinde is an Ear, Nose and Throat, Head and Neck Surgeon based in Sheffield, South Yorkshire and Chesterfield, North Derbyshire. He is a 1st tier APIL expert, a member of the Society of Expert Witnesses and the Expert Witness Institute. He has received training in the preparation of medicolegal reports and court appearances and has been awarded the Cardiff University Law School Bond Solon Expert Witness Certificate.
Mr Olarinde has been in active clinical practice in otolaryngology (ear, nose & throat surgery) since 1996. He has a special interest in head and neck cancer including thyroid cancers. He also regularly treats patients with benign head and neck conditions including parathyroid disease. His general otolaryngology practice includes providing a specialist service for patients with hearing loss, tinnitus, vertigo, ear discharge and sinonasal complaints including surgery for these conditions. He also provides specialist care for patients with injuries to the head, neck and facial regions.
Mr Olarinde can act as an expert witness, including the preparation of medicolegal reports and appear in court, in personal injury and medical negligence cases involving all of these areas of expertise.
He has prepared medicolegal reports on occupational hearing loss and personal injury with tinnitus and vertigo. He has also prepared medicolegal reports on medical negligence involving the management of head and neck disease (cancer and benign disease) and general ear, nose and throat conditions.
Mr Olarinde also provides reports for claimant and defendant solicitors in cases of noise-induced hearing loss.
Mr Olarinde has provided police reports in cases of facial/nasal injuries, sharp neck injuries and injuries to the ear and organ of balance. He has also provided disability reports for patients with head and neck cancers.
Depending on the availability of medical notes (electronic copies are preferered), appointments can be arranged within two weeks of instruction and reports provided promptly after an appointment.