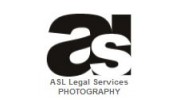 We are experienced in all aspects personal injury photography and RTA locus reports and can offer the highest-quality recording and imaging to support legal documentation. We are trained to photograph medical conditions such as injuries, disfigurement and scarring and can be relied upon to photograph subtle clinical appearances using advanced lighting techniques and to provide the highest quality recording.
You can be confident that the resulting image is an accurate representation of the appearance of your client. All our prints are printed professionaly at a pro photographic lab and are produced on archival photographic paper.
• Medical Photography
• Locus Sketch Plans
• Photographic Evidence
• Video Recording
• Injury photography
• Locus Photography
Photographers are available to take photographs in the studio, on location or at a client's residence. We provide a friendly and professional efficient service.