Details:
From November 1991 to January 2005 held the post of Principal Orthotist, Department of Orthotics at Queen Mary's Hospital (NHS), London SW15. From January to November 2012 Consultant Orthotist and Managing Director, The London Orthotic Consultancy. December 2012 to present Consultant Orthotist & Director Orthotic Experts Ltd, dedicated Orthotic Medical Legal Expert Witness Practice.
Extensive experience in orthotics and orthotic practice, specialist expertise in:
Rehabilitation, Neuro-Rehabilitation, Orthopaedics, Lower Limb Biomechanics, Lower limb Orthotics, Complex Foot and Ankle Conditions, Orthopaedic Footwear, Foot Orthotics. All expertise in adult and paediatric orthotics.
Experience acting as Orthotic Expert for the claimant, defendant and also as single joint expert. Able to provide immediate needs reports.
Reports Include:
• Comprehensive report on examination findings
• Orthotic opinion
• Prescription recommendations
• Projected quantum calculations
• Recommendations of future management
• Full terminology section
• Images
• Orthotic Product Information (When appropriate)
Training:
HND Orthotics and Orthotic Practice
Diploma of The Orthotic Training Council
Bond Solon Expert witness Trained
Cardiff University Expert Witness Certificate (CUEW)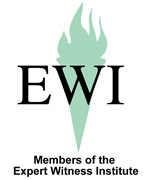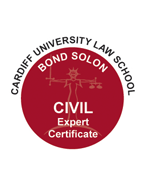 Membership:
Health Care & Professions Council (HPC) British Association of Prosthetists and Orthotists (BAPO) Royal Society of Medicine (RSM)
Member of the Expert Witness Institute (EWI)