Consultant Obstetrician and Gynaecologist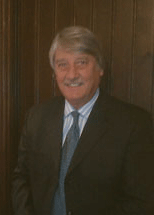 Professor Ronnie Lamont BSc, MB, ChB MD, FRCOG has more than 34 years experience in the NHS and 29 years in private practice. He qualified at the University of Edinburgh (1977) and trained in Edinburgh, London, Southampton and Winchester. He became Consultant in Obstetrics and Gynaecology at Northwick Park Hospital in London (1988), obtained his Doctorate Degree (1989) and has published over 250 research papers. He has written 30 chapters in books edited by others. In 2009, he was appointed Full Professor at The Perinatology Research Branch, NICHD/NIH/DHHS, Department of Obstetrics and Gynecology, Wayne State University, Michigan, USA, and is currently Honorary Reader at Imperial College London, University College London, and Guest Professor at The Institute of Clinical Research, University of Southern Denmark.
Professor Lamont is on the editorial board of a number of peer reviewed journals, and referees for a number of Grant-awarding bodies and more than 30 UK and overseas journals. He is Co-Editor of a book on Preterm Labour. He is also Editor–in–Chief of a Reference textbook on Preterm Labour and Preterm Birth.
He has given over 170 lectures by invitation in 44 countries in The Americas, Europe, Africa, Middle East, Far East, South-east Asia and Oceania, and has acted as internal and external examiner in Undergraduate and Postgraduate examinations both in the UK and overseas. He has advised Government departments, Royal College study groups and National and International Working Parties on management, research and treatment guidelines. Recently, (2009-2010) he spent 18 months in the USA on Sabbatical as Full Professor at the Perinatology Research Branch of the NICHD, fully funded by the US National Institutes of Health (NIH).
Areas of Expertise and Selection of Key Recent Relevant Publications
Though an experienced generalist in current practice, Professor Lamont has an international reputation in the field of Infections in Obstetrics and Gynaecology and is currently the Royal College of Obstetricians and Gynaecologists' Official Spokesman to the media on Gynaecological Infections.
Lamont RF, Haynes SVZ. Prevention of Infection Following Gynaecological Surgery – the evidence. In: Complications in Gynaecological Surgery. Prevention and Management. Edited by PJ O'Donovan. London: Published by Barnes and Noble 2008 p. 1-10.
Lamont RF. Advances in the Prevention of Infection-Related Preterm Birth. Front. Immunol.,2015 Nov 166:566. doi: 10.3389/fimmu.2015.00566.
Lamont RF, Sobel JD, Akins RA, Hassan SS, Chaiworapongsa T, Kusanovic JP, Romero R. The vaginal microbiome: New information about genital tract flora using molecular based techniques. BJOG. 2011. Apr118 (5):533-49
Lamont RF, Nhan-Chang C-L, Sobel JD, Workowski K, Conde-Agudelo A, Romero R. Treatment of abnormal vaginal flora in early pregnancy with clindamycin for the prevention of spontaneous preterm birth: a systematic review and meta-analysis. Am J Obstet Gynecol. 2011 Sep 205(3)177-190
Medicolegal Experience
Since 1999, Professor Lamont has produced over 80 medicolegal reports for both Claimants (90%) and Defendants (10%). He has advised Barristers in and out of court and has provided expert opinion in Criminal, Civil and Coroner's Courts. Since 2015, Professor Lamont has acted as an expert witness for the GMC's Fitness to Practice Committee.