Adrian Ball MA MChir LLM FRCS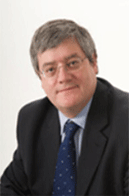 Consultant Oncoplastic Breast Surgeon
Medico-legal work
Mr. Ball has completed accredited courses in Medico-legal Expert Witness Training and is prepared to advise solicitors and counsel on aspects of general surgery, particularly those pertaining to breast cancer surgery.
Adrian Ball is an accredited consultant surgeon trained in oncoplastic breast surgery. He qualified from Cambridge University and The Middlesex Hospital and is a Master of Surgery from Cambridge. He has held appointments as a lecturer in surgery at The London Hospital and The Royal Marsden Hospital (Institute of Cancer Research).
Specialist clinical interests
Mr Ball's specialist areas of expertise are breast cancer surgery, breast reconstruction and oncoplastic breast surgery, and minimally invasive (keyhole) surgery for hernias.