Mr. William E G Thomas Bsc, MBBS, FRCS, MS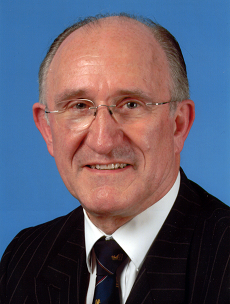 Consultant Surgeon
I am a Consultant Surgeon with over 25 years' experience and specialist interests in Gastrointestinal Surgery, Hepatobiliary & Pancreatic Surgery, Endocrine Surgery and Hernia Surgery as well as Medical Management.
I have had a major clinical and medico-legal practice as well as being the author of 10 books and over 250 peer reviewed articles. I have been on the Consultant staff of Sheffield Teaching Hospitals NHS Foundation trust and was Clinical Director for over 20 years. I have a Senior Lecturer appointment at Sheffield University and am on the Council of the Royal College of Surgeons of England having recently been the Senior Vice President.
I am currently Dean of the Academy of the International Society of Surgery and have served as Chairman of Education and member of the Court of Examiners for the Royal College of Surgeons, as well as being on the Intercollegiate Panel of Examiners for the Specialty Boards Examinations. I edit several surgical journals and have been responsible for the design and delivery of Surgical Skills Course nationwide and internationally in over 50 different countries.