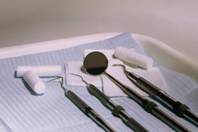 Dr Gary Simon specialises in the preparation of evidence based Breach of Duty & Causation and Condition & Prognosis dental reports.
His reports are prepared taking into account the dento-legal implications of clinical findings and are fully referenced.
Digital radiographs and intra-oral photographs are included in Condition & Prognosis Reports together with a digital Orthopantomogram where necessary.

Current & future remedial quantification are consistent with average provincial city centre prices.

His areas of particular interest are:

Dental Negligence involving -
All aspects of General Dental Practice
Supervised Neglect & Gum Disease
Root Canal Treatment
Third Molars - with specific reference to the removal of asymptomatic teeth
Informed Consent
Personal Injury -
Road traffic accidents.
All accidents requiring crowns, bridges and osseointegrated implants
Injuries to Permanent Teeth.
Injuries to Deciduous Teeth.
Reports comply fully with current Civil Procedure Rules.
• Accredited Member of the Academy of Experts. • U.K. Register of Expert Witnesses • APIL, 1st tier