Dr Gordon Williams MNB FRCP FACC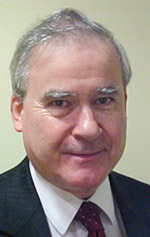 Consultant Cardiologist
Specialist in Cardiology, Echocardiography, Adult Congenital Heart Disease, Hypertension and Heart Failure.
Dr Williams also has a special clinical interest in:
• Invasive and non-invasive investigations
• Diagnostic techniques
• Coronary artery disease
• Hypertension
• Heart failure
• Adult congenital heart disease
• Sudden cardiac death screening
• General cardiology
• Aviation medicine
He has published peer review articles and book chapters.
Dr Williams has been preparing expert witness reports since 1995 in the fields of Clinical Cardiology, Cardiac Investigations and Cardiac Employment Issues. He is also a Specialist Adviser to the Civil Aviation Authority in his capacity as a Cardiologist. He prepares some 40-50 reports per year, for both Claimants and Defendants, and has Court experience. Reports are produced within three to four weeks of receipt of all relevant information.
Membership:
Fellow Royal College of Physicians