Mr Christopher Michael Raymond Satur MA (MMedEd) MS FRCS (C-Th) DCH DRCOG DFFP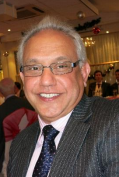 Consultant Cardiothoracic Surgeon
As a Consultant Cardiothoracic Surgeon, Mr Satur has 18 years standing has undertaken a mixed practice of Thoracic and Cardiac Surgery. He has performed in excess of 1200 cardiac operations, a portfolio that includes coronary artery bypass operations, isolated valve or combined valve and coronary graft replacement and repair, and also treatment of thoracic aortic aneurysms and dissection.
His thoracic surgical practice delivers a service to treat both benign and malignant conditions. The principle work load is the investigation and treatment of malignant conditions including bronchial carcinoma and mesothelioma. He has a specialist interest in the management of chest wall problems, Pectus Exavatum and Carinatum. He has extensive experience in the management of major thoracic trauma occurring as the result of major multi-trauma injuries. Mr Satur undertakes in excess of 130 thoracic operative procedures annually.
Mr Satur has an active role in education undertaking teaching and training of all grades of doctor from Medical Student to senior Specialist Trainees.
Mr Satur acts as an expert witness, including the preparation of medico-legal reports and appearing in court, in negligence cases relating to these specialist areas of expertise.
Member of Royal College of Surgeons, Society of Cardiothoracic Surgeons of Great Britain and Ireland, Chest Wall International Group, Chest Wall Intervention Society.