Mr Simon Fulford MBBS FRCS(Eng) FRCS(Urol)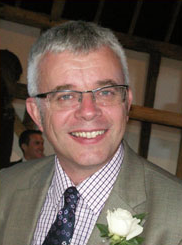 Consultant Urologist
Following extensive training in Urology and Spinal Injuries rehabilitation I have been Consultant Urologist at James Cook University Hospital and the Golden Jubilee Spinal Cord Injury Centre Middlesbrough since 2001.
My particular interests include the Urological consequences of Neurological injury and disease, the investigation and management of lower urinary tract symptoms and incontinence and the management of bladder cancer.
In addition I regularly prepare medico legal reports in relation to all aspects of Urology and the consequences of spinal cord injury, cauda equina syndrome, traumatic brain injuries and pelvic fractures. I receive approximately six instructions per month and prepare reports for claimant or defendant as well as joint instructions.
I am a member of both the British Association of Urological Surgeons and The British Association of Spinal Cord Injury Specialists.
Woodlands Hospital, Morton Park Darlington DL1 4PL
E: simonfulford@nhs.net
T: 07855 312901