Please do not issue instructions or forward any documents by post without first contacting us by email.
Mr Glyn Evans MB BCh FRCS(Edin)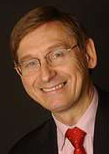 Consultant Orthopaedic Surgeon
Mr Glyn Evans has been performing knee replacements and arthroscopic surgery since 1985 and has specialised in surgery of the knee since 2004. He has undertaken several thousand joint replacements and has a particular interest in sports injuries. He has experience of all types of bone and joint injuries and has clients throughout the UK and internationally.
Mr Evans has extensive medico-legal experience, providing personal injury reports for complainants or defendants in cases involving musculoskeletal injury.
He also undertakes instructions for medical negligence cases concerning total and partial knee replacements, arthroscopy and anterior cruciate ligament operations.
Consultations available at:
London Knee Clinic, HCA International, The Shard, St Thomas Street, London, SE1 9BS
Hampshire Health, 97 Havant Rd, Emsworth, Hampshire, PO10 7LF
In the UK clients can also be seen on domiciliary visits at their home, care home, hospital ward or convalescent unit, and indeed in prison or at a detention unit.
Covid-19 Arrangements:
Mr Evans is geared up for fully on-line Medical Reports during the Covid-19 epidemic and this is available for clients worldwide.