Dr Peter Corr BSc(Hons) MSc DClinPsy PGDip CPsychol AFBPsS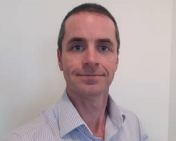 Consultant Clinical Psychologist
Dr Peter Corr is a Consultant Clinical Psychologist with over 20 years NHS experience and director of Bridge Psychology Services Ltd. He specialises in working with children and adolescents with learning disabilities, autistic spectrum conditions and other neurodevelopmental conditions, along with associated social and mental health difficulties.
Dr Corr has provided expert assessment and opinion to the criminal, family, coroner's and civil courts as well as at tribunals and other legal proceedings.
His specialist reports cover:
Neuropsychological and Cognitive Functioning – including IQ assessment, neuro-psychological assessment and profiling, memory assessment, planning and problem solving
Diagnostic Assessments – including level of learning disability, neuro-developmental conditions, mental health assessment
Functional and Adaptive Skills – including social skills, self care, managing social interactions
Capacity Assessment – including treatment decisions, for place of residence, for college and employment
Capacity Relating to Court – fitness to plead, fitness to instruct a solicitor, fitness to manage the court environment
Full Generic Psychological Assessments – incorporating some or all of the above including level of cognitive functioning, mental health state, relational and attachment issues, adaptive skills levels
Assessments can be undertaken as pre-proceedings or to support ongoing or planned proceedings in court environments.