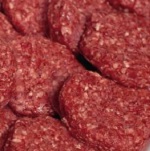 Testing of randomly selected processed beef products by food standards experts from around the European Union found that just less than 5% contained horsemeat, according to a report published on 16 April by the European Commission.
"Today's findings have confirmed that this is a matter of food fraud and not of food safety," said Commissioner for Health and Consumers Tonio Borg. "Restoring the trust and confidence of European consumers and trading partners in our food chain following this fraudulent labelling scandal is now of vital importance for the European economy given that the food sector is the largest single economic sector in the EU.
"In the coming months, the Commission will propose to strengthen the controls along the food chain in line with lessons learned."
The same testing process found around 0.5% of horse carcasses contained traces of the painkiller phenylbutazone – or bute – which indicates the presence of horsemeat.