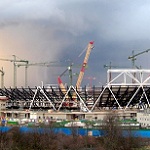 The All Party Parliamentary Group for Excellence in the Built Environment has called on the Government to implement what it has termed 'a procurement revolution' to deliver significantly better value for money across the public sector.
Among the proposals in its report A Better Deal for Public Building is a call to adopt the procurement processes employed by the Olympic Delivery Authority, which was hailed for its successful delivery of top-class projects, to budget and on time.
The report endorses the Government's aim of achieving 20% cost savings for public construction projects over the course of the current Parliament, as outlined in its Construction Strategy, but it says that, unless Government implements its proposals, there is a danger that the savings will be achieved at the expense of good quality design.