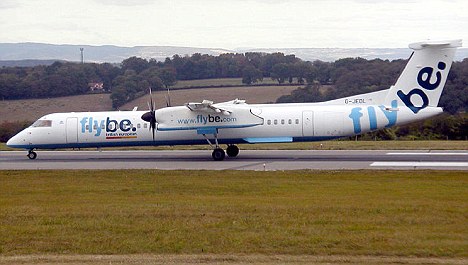 Shocked passengers saw a wheel fall off the plane they were travelling on shortly after take off, an accident report has revealed.
The terrified flyers watched as the large wheel became detached and plummeted to the ground on the journey from Exeter to Newcastle.
But cabin crew were not immediately aware of the potentially deadly mechanical error. Passenger did not inform staff on the plane either, the Air Accidents Investigation Branch (AAIB) report said.