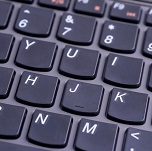 A senior police officer has called for the investigation of cybercrime to become routine for all police officers because the specialist units presently set up will not be able to cope with the growing instances of the new wave in criminality.
Chief Superintendent Gavin Thomas, Vice President of the Police Superintendents' Association was reported in the online newsletter Police Oracle as saying that every officer had to be normalised in investigating cybercrime if the police service was to keep up with growing demand.
He said the speed of growth in cybercrime meant the service could not afford to be solely reactive or strictly specialist in its approach.
"My problem is we are creating bespoke specialisms within the police service but this needs to be normalised.
"Very quickly something happening like this will become a norm in our society; so how do we normalise our approach to these technologies in terms of investigating the crime, recording it and protecting people?"
The rate of people shopping online was also going up by around 10% year-on-year: increasing the likelihood that more fraud would be committed.
Chief Supt Thomas said: "This is not going to go away - people are changing their behaviours and how they live their lives."
He said the service had a tendency to be behind the curve on technology and this was evident in the 80s and 90s with the increasing popularity of mobile phones.