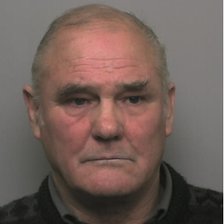 A five-year-old girl had been lured into a car and taken away. That was at 19:30. It was now past midnight and there was no clue about where she might have been taken.
Det Ch Insp Steve Binks, of Northumbria Police, said: "Experience tells us that in cases like this, we can be looking at a murder.
"And then at half past midnight, she turns up 50 miles away in Darlington. She was alive, but we were clearly dealing with a very dangerous man."
It was May 1995. The girl had been taken from the Blakelaw area of Newcastle and was found, wearing only a coat and shoes, by a taxi driver.