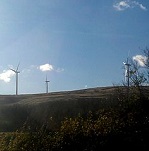 The National Planning Framework in Scotland, which sets the context for development planning across the country, is to be scrutinised by four separate Scottish Parliamentary committees.
The third version of the framework, published on 14 January, will be the subject of scrutiny by the Local Government and Regeneration Committee. The Committee will take a strategic overview of the planning process and the Framework as a whole.
A further three of the Parliament's committees have issued calls for evidence and will look at the impact of the planning framework within their remits.