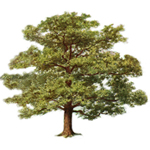 They come into force on 06 April 2012 - are you prepared? A short course to bring you up to date is available.Following an extensive consultation exercise the Government has finally produced new Tree Preservation Order (TPO) Regulations. The Regulations were;
Made on 28 February 2012;
Laid before Parliament on 05 March 2012; and
Come into Force on 06 April 2012.