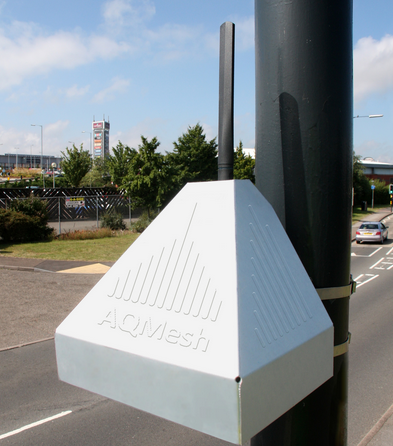 Following the Supreme Court's recent judgement, the new Government will have to take urgent action to reduce urban pollution and to instigate monitoring regimes that are able to demonstrate success or failure of the new measures.
This has happened at an ideal time for Air Monitors, who have recently launched technology that is able to do so at a fraction of the cost of traditional monitors.
AQE 2015, the Air Quality and Emissions Show, provided Air Monitors with an ideal opportunity to demonstrate new lightweight, low-power air quality monitoring technology, at a time when political interest in air quality was showing signs of awakening from a deep disinterested slumber.
Immediately prior to the event, Air Monitors technology and staff had appeared on Sky News, helping to explain why 29,000 people die prematurely from air pollution in the UK every year.