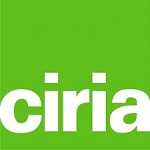 The Construction Industry Research and Information Association (CIRIA) is seeking support from industry experts for a project to develop an environmental good practice guide for the interiors sector. The guide will "…reflect current best practice and legislation to ensure effective design and delivery of good practice on site".
According to CIRIA, construction activity inevitably has an impact on the wider environment. Good environmental practice enables that impact, which includes transport, noise, pollution and the indirect impact of product selection, to be managed positively.
The construction industry is responsible for high levels of waste – around 10% of all raw materials on many sites end up as waste – and there is increasing pressure from regulators, environmental groups, other businesses and residents to ensure that the construction industry's activities reduce its impact on the environment.