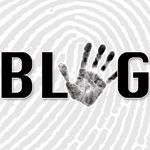 Life for expert witnesses is about to go on the up, according to a report from industry research organisation IBISWorld. The report says: "During the recession, demand for the expert witness consulting services fell due to lower corporate profits and tightened government budgets. However, as the economic downturn's aftereffects start to dwindle away, demand for industry services will rise as budgets return to prerecessionary levels.
"In the next five years, the industry is set to benefit from an increase in per capita disposable income, government consumption and investment, corporate profit and strengthened demand from law firms."
One thing: the report specifically refers to the US. Still, you never know.
• Once more, PM Dave's appointment of senior officials has led him into accusations of 'inappropriate' choices. The latest appointee to come under fire from the Opposition is new solicitor general Robert Buckland. His opposite number Emily Thornberry described his appointment as "an insult to lawyers" after it emerged he had failed to mention the fact he had been found guilty of professional misconduct as a barrister.
The story goes back to 2011 when Mr Buckland was found guilty of "a minor breach" of the code of conduct and ordered to pay half of the costs of the hearing, but given no sanction.