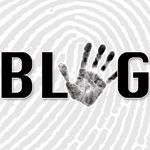 The dispute over paying for criminal advocacy continues to drag itself into more and more phases. With the Bar having withdrawn from the fray over legal aid cuts – however temporarily – solicitors are finding themselves on the front line, now being drawn into a battle with the Legal Aid Agency over actually finding someone to instruct.
The issue centres on very high cost criminal cases, known as VHCCs. Solicitors are suddenly finding it impossible to find an 'appropriate' advocate in the time scale required by the LAA – principally because barristers are refusing to take them on.
The LAA has sent a letter to solicitors acting in such cases threatening sanctions if they do not take "all reasonable steps" to secure representation. Such steps could include "…demonstrably exploring all possible, reasonable avenues of instructing an advocate, including approaching the [Public Defender Service] and solicitor-advocates".