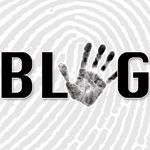 The criminal bar has launched itself into the true spirit of the labour movement, it appears, with a good old-fashioned bout of infighting to go with its new-found militancy.
After two successful days of action by barristers in conjunction with solicitors, the Ministry of Justice announced that a planned fee cut was to be postponed until the middle of next year – after the General Election. The Criminal Bar Association responded by calling off its protest action, including the so-called no returns policy.
There were immediate accusations of selling out and abandoning their solicitor colleagues to their fate. One barrister resigned from the CBA executive committee in protest, calling the deal "entirely the wrong decision", while others took to the Twittersphere to protest.
Yet another wrote in a resignation letter: "In exchange for a 15-month reprieve, we have abandoned our solicitor colleagues at a uniquely united and strong moment in our history."
But a fortnight is a long time in political infighting. The response of the Bar Association was to hold a ballot, in which two-thirds of respondents voted to accept the 'deal' and call off the action.
The president of the London Criminal Courts Solicitors Association (LCCSA), described the result as 'disappointing', while noting that a sizeable number of barristers had rejected the deal.
"We look forward to working with them in the future," she is reported as saying by the Law Society Gazette.