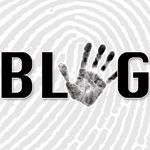 The Bill is getting a bit hot under its not inconsiderable collar this week following news that the Home Office is considering placing restrictions on the employment choices of police officers after they leave the force. The proposals were described variously as "outrageous", "ridiculous" and "nonsense".
The Police Federation national Vice-Chairman Steve White was quoted in the online newsletter Police Oracle as saying: "It is getting to the point where you are treating police officers like second-class citizens. They already undertake a lot of restrictions on their private lives – as do members of their families. While you are a serving officer this is understandable.
"But when you retire or resign from the service, to have formal restrictions placed on you is frankly outrageous."
Mark Smith, chairman of Essex Police Federation, said: "I think the government need to stop interfering with people's private lives."
After all, that's his job, isn't it?