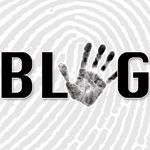 In 2015 the country will be celebrating the 800th anniversary of the signing of Magna Carta, which is claimed to have been the cornerstone of democracy and the rule of law in England. There is an organising body for the celebrations, with The Queen as Patron, and all sorts of events planned.
One such will be a 'Global Law Summit' – a conference to "promote Britain's legal system around the world".
Announcing the summit, Justice Secretary Chris Grayling said: "The Global Law Summit 2015 will be a world-class conference showcasing the UK's unrivalled legal expertise, based on a long history of freedom and justice.
"We will be working with legal professional bodies and business to champion one of the UK's greatest exports, our legal system. The summit will also mark 800 years of the Magna Carta, a tradition that still provides the foundation for the best commercial and legal environment for business to flourish."