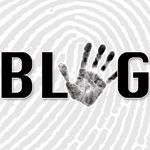 Experts in the property field are celebrating the fact that prices are on the rise. Well, the online newsletter property expert is. It quoted ONS figures and data from the website SmartNewHomes.
Ominously, the analysis appears to partially bear out the fears expressed by Ed Balls that the Government's flagship Help to Buy programme could create another bubble, a fear echoed by the OECD on 29 May.
According to Steven Lees, director of SmartNewHomes: "It has been a very positive spring for developers. The launch of the Help to Buy scheme in April has boosted confidence in the new homes market, reflected in positive monthly, quarterly and annual price growth."
The trend is more marked in London, where a YouGov survey found that most people expect prices to just keep on rising.