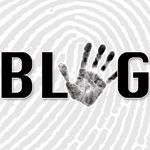 A lot of words have been written and spoken in the legal press and in Parliament about the plight of a species thought to be in imminent danger of extinction: the personal injury lawyer. Changes to the rules regarding PI claims – particularly with regard to whiplash and legal aid for medical negligence cases – have led to a general feeling of pessimism in the sector.
Now, however, it turns out the PI lawyers are thriving and are to be found in, of all places, hospitals, according to a report in the e-government newsletter Publicservice.co.uk and an investigation by Sky News.
According to the report: "Although they have been told to curtail the use of advertisements for law firms specialising in personal injury compensation, NHS hospitals are continuing to display posters, leaflets and other material from the companies."
The publication claims to have visited one hospital where the appointment card for a fracture clinic carried just such an advert, and Sky News reported a claim that PI lawyers actually have offices in two NHS hospitals.