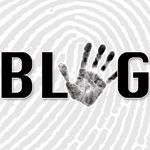 It would be deliciously ironic if the government of old Etonians were to be sent into headlong flight by the professional classes that it is seen by many to represent. As the miners brought down Heath through militant industrial action and the council workers did the same for Callaghan, could it be that the Cameron government could be forced into back-pedalling by, of all people, barristers and linguists.
Following the half-day strike by silks in Manchester and promises of 'mayhem' in Wales, there are reports that a 'mass meeting' of barristers in London vowed to boycott the Quality Assurance Scheme for Advocates and to defeat it. Moreover, the circuit leader launched a blistering attack on the cuts to legal aid, saying they would "destroy the independent bar" and hit "middle-class families hardest".
Yet more woe was heaped upon Chris Grayling today with the publication of a poll showing two-thirds of people think the cuts in legal aid will result in people being convicted of crimes they did not commit.