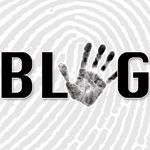 Lawyers have been in the firing line again this week – on both sides of the pond. Here, a the Court of Appeal has censured two solicitors and a barrister after an embargoed draft judgement was disclosed to 'third parties' in breach of a court order. The breach of confidentiality was considered serious enough to attract the censure.
Speaking out of turn has, of course, always been viewed with the utmost of severity by the legal establishment. In most cases that view has been manifestly justified. Only occasionally has there been a hint that there has been anything approaching the desire to guard privilege.
• More mundane misdeeds have also been reported – in one case with something approaching glee.