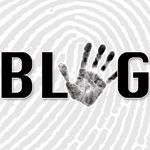 On 1 April the Jackson reforms to legal aid kicked in. On news broadcast and in the press, mingled in with the reports of the implementation of the bedroom tax were items on the loss of legal aid for a range of cases, including welfare, family and housing claims.
What most reports didn't mention was that aid is also being withdrawn for almost all clinical negligence cases: those for which compensation is most crucial to the physical well-being of the victim.
To its credit BBC Wales did address the issue on its website on Friday, with an interview with the father of little Kate Pierce. Sadly, Kate died while on holiday last month, aged just seven. When she was nine months old she contracted pneumococcal meningitis, which was missed at the time by the doctors at the hospital she attended.