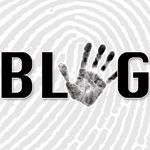 The Government's 'reforms' to the legal aid system have turned their focus to the criminal law, and have been met with a little more fight than the civil system has so far shown. In the North of the country the moves have been met with an unprecedented strike by barristers, more than 400 of whom, it is claimed, stayed away from court on 22 April.
The focus of Monday's action appeared to be Manchester (are barristers the new Peterloo Martyrs?), where over 100 solicitors joined their colleagues for part of a meeting. One Manchester solicitor told the Law Society Gazette that four prison vans had left the Crown Court in convoy at lunchtime.
The action was in response to a number of changes, seen by lawyers as restricting access to justice in addition as capping their fees. One such is the allocation of counsel by the court system, described by Robin Murray as Stalinist. He quotes Winston Churchill, who wrote: "The mood and temper of the public in regard to the treatment of crime and criminals is one of the most unfailing tests of the civilisation of any country."