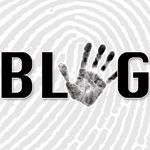 Heroes of the week have to be that brave band of relatives of the 'victims' of the Mid Staffs scandal, who are metaphorically camped outside the Department of Health waiting for someone to take responsibility for the disaster. They have the knives out for NHS commissioning boss Sir David Nicholson, and the chief executive of the Royal College of Nursing, Dr Peter Carter. Both are sitting fast and vowing to ride out the storm.
Carter is in the dock for allegedly failing to support whistleblowers, despite the best efforts of experts from all areas of the legal fraternity to encourage a system of protecting those who raise the alarm. Sir David apparently has the confidence of the other Dave, so watch this space.
The health service union Unite does not share Dave's confidence: it has joined the chorus calling for his resignation.