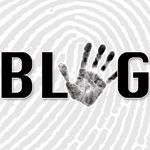 Labour's Shadow Justice Sadiq Khan has promised what he calls a "war on re-offending", aiming to cut the number of people who return to prison again and again. "Rehabilitation", he said, "is not soft on crime – it's tough on re-offending."
Re-offending costs the country £11bn per year, he said. One way to cut re-offending has been the restorative justice programme being used in Northern Ireland and held out by Mr Khan as a beacon, together with a 'triage' system being trialled in London.
It was all in line with what the Labour Party has believed for decades, in particular when he pointed to the appalling number of people with mental health problems who are languishing in prison – exchanging the Victorian asylum for the Victorian prison, he called it – and the number of women there for a first offence.