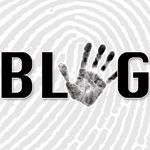 The ramifications of the Jackson reforms are spreading in scope and appear to have become subject to the law of unintended consequences. That is if the analysis by barrister Colm Nugent in an article for the Law Society Gazette is correct.
Mr Nugent argues that the insistence by courts on strict timetables could result in an expert witness report that is submitted after a date set by the court being ruled inadmissible and consequently result in loss to the client. That could in turn result in the expert being sued by the client under the Sale of Goods Act. At the end of his article he goes on to imply that the same principle may apply to counsel. I look forward to the relevant article.
• The activities of internet 'trolls' have had a number of tragic consequences in recent years – in particular where young people are concerned. Numerous cases have been reported where teenagers have had their lives ruined by the kind of nasty messages the anonymity of social networking can invoke and even journalist and MPs have been threatened and harassed by such people.
Now, however, there is an even more sinister kind of internet criminal – the online blackmailer. The awful case of Daniel Perry, who threw himself from the Tay Bridge after being targeted, has highlighted the damage these people can do. A report published by the police Child Exploitation and Online Protection (CEOP) centre cites a figure of 424 children forced to perform sex acts in front of web cams after being tricked into exposing themselves and then blackmailed. The report says 184 of the victims were British.
We are fortunate in this country to have a team of experts at CEOP, with the skills to understand and target the behaviour of child abusers; otherwise the figure could be much higher.
• Recently-published research commissioned by law firm Slater and Gordon shows that half of women who return to work after having children feel attitudes toward them had changed among their male colleagues, while a quarter felt they had suffered discrimination.
Kiran Daurka, a lawyer at Slater and Gordon said: "Despite the equality legislation in place, attitudes and working practices continue to block women in achieving their career aspirations in the UK.
"This report shows that there are still negative perceptions of women with children and this kind of attitude is short-sighted and bad for business."
I wonder if UKIP's Godfrey Bloom has read the report.
• In my last post I referred to the convoluted circumstances surrounding the temporary Chief Constable – formerly Deputy Chief constable – of Cumbria, Stuart Hyde. Mr Hyde has returned to his former post of Deputy Chief Constable, under a new temporary Chief Constable, formerly 'acting' Chief Constable, Bernard Lawson. However, as he has completed 30 years of service as a police officer, Mr Hyde will retire in December.
Chris Stokes