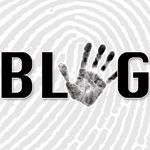 Not long ago the name Andy Slaughter was not a household one. His constituents knew who he was, as did the wide circle of followers of Parliamentary and political intrigue; now, however, Labour's Shadow Justice Secretary has been catapulted into the limelight, thanks to a series of controversial proposals to save money in the judicial system by making the process more difficult to access.
First there was whiplash, with the aforementioned Mr Slaughter finding himself an unlikely bedfellow with Karl Tonks of the personal injury lawyers (tip: if Googling for APIL whiplash, DON'T let it search instead for 'April Whiplash'). Then there came the proposals from Chris Grayling to implement Dave's attacks on judicial review.
Seems that everywhere he looks, there is a sacrificial lamb just heading his way.