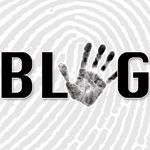 It's amazing what happens when you turn your back for a second. Last week I began work looking at the Government's proposals for reform of the House of Lords and the effect it would have in Scotland.
The Law Society of Scotland stated in response to the proposals: "The UK Parliament still has important legislative functions in relation to Scotland in the context of UK legislation on reserved areas under the Scotland Act 1998 and as amended in 2012, which must also be taken into account."
Its director of law reform Michael Clancy welcomed the Bill that was introduced on 27 June, saying: "As the UK does not have a written constitution, having two Houses of Parliament provides an essential system of checks and balances, however we believe the House of Commons should retain its prominence."