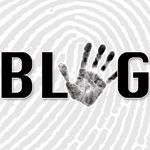 The Legal Aid, Sentencing and Punishment of Offenders (LASPO) Bill is now back in the Commons, where it is expected that, of the 11 amendments made to it in the Lords, all but three will be reversed. The main target, according to the Law Society Gazette, is the restoration of Legal Aid for children.
Another amendment to be overturned is one to retain the provision of expert witness reports in clinical negligence cases. Put together, the two offer little redress for children suffering such grievances.
According to campaigning group JustRights, recently released figures show that 16% of children now receiving help with legal fees will lose out.