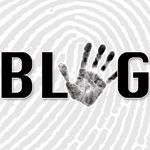 Wakefield Council has no plans in place to deal with a zombie invasion, it appears. The shameful admission was made during a debate on Freedom of Information (FoI) requests at the Solicitors in Local Government weekend school on – you guessed it; no, 31 March. Close, though.
The issue arose in a presentation on frivolous requests – such as said preparations for zombie invasions. Apparently local authorities don't have to bother responding to such requests, according to deputy information commissioner Graham Smith. He said that 'silly and daft' requests would be covered by existing guidance on vexatious requests.
It was left to Bernadette Livesey, director of legal and democratic services at Wakefield Council, who was one of the leaders of the session, to admit that her employers had actually responded to the zombie request.