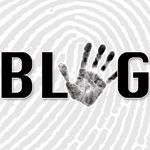 by Chris Stokes (www.heritage-writer.co.uk)
• I hope all readers of Your Expert Witness had a relaxing and happy Christmas, despite the doom and gloom surrounding just about everything from the economy to the state of the nation's health. Apparently over a quarter of people currently being treated in hospital could be being looked after at home, according to Mike Farrar, the head of the NHS Confederation. He also said that next year will be a "key year" for the NHS as it begins its campaign to save £20bn by 2015.
Those of us old enough to shave can remember the Thatcher government's attempt to shift the onus of mental health care onto the 'community' – that same 'society' whose existence her philosophy refuted. That resulted in the NHS and local authorities passing the funding parcel around and around until the music stopped – or someone got killed! The consequences of that policy are still being felt in England, certainly.