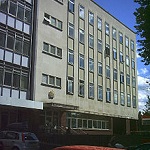 The Bar Standards Board and Ilex Professional Standards are seeking expressions of interest from research organisations with the expertise to undertake an independent review of advocacy within the Youth Courts in England and Wales.
The aim of the review is to identify and examine the skills, knowledge, and attributes needed for youth court advocates to work effectively. The outcome will be an evidence base from which the two regulators can then identify any existing risks within youth court advocacy, and establish what, if any, regulatory action needs to be taken.
The review follows the publication of the final report of the Independent Parliamentarians' Inquiry into the Operation and Effectiveness of the Youth Court, chaired by Lord Carlile of Berriew CBE QC.
The inquiry made a number of key recommendations, including one that "…all legal practitioners representing children at the police station and practising in youth proceedings be accredited to do so".