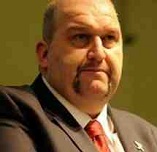 The Housing (Wales) Bill was introduced to the Welsh Government on 19 November by its Minister for Housing and Regeneration, Carl Sargent AM. The Bill confirmed the Welsh Government's plans to require all landlords and letting agents to register and become licensed by their respective local authorities.
Speaking the following day at the conference of the National Landlords' Association in Swansea, the minister said: "We recognise the importance of the private rented sector and the enhanced role it could play in meeting the increasing demand for housing.
"Good landlords, particularly those who already participate in an accreditation scheme, have nothing to fear. They are already adhering to best practice and are fully aware of their obligations. It is time to tackle those unscrupulous landlords and agents who give others and the whole sector a bad image.
"Our proposals will improve the management standards within the sector by ensuring landlords and letting agents are aware of their responsibilities and act accordingly. These measures can only help improve the private rented sector and make it a more attractive housing option."
However, NLA chief executive officer Richard Lambert was less convinced.
"While it comes as no surprise that the Welsh Government wishes to register all private landlords, it is deeply disappointing that the plans appear mired in burdensome bureaucracy," he said. "The requirements outlined in the Housing (Wales) Bill require landlords to not only register, but to subsequently obtain a licence from what could be numerous local authorities – each of which may stipulate its own conditions and fees. Duplication is inevitable."
That concern was echoed at the conference by the NLA chairman Carolyn Uphill.
"The Bill means that many landlords in Wales will need to obtain multiple licences from multiple local authorities," she said. "They need a promise that there will be clarity and simplicity over what will be required of them in both registering and licensing their properties.
"Similarly, the Welsh local authorities will need guidance on how the proposals should be administered locally and how it will be regulated so that any unnecessary duplication is removed.
"The clear message from this conference is that, if mandatory accreditation and licensing is confirmed as the Welsh Government's policy, then we need one accreditation scheme for Wales, not a multiplicity of local variations."
Richard Lambert also criticised the bureaucracy involved.
He declared: "It is unnecessary and unhelpful to require private landlords to submit details of their investments to a public register in the name of driving improvements and rooting out criminals. Far from combatting criminality within the private-rented sector and offering solutions to the undersupply of residential property, these measures look certain to increase the cost of providing homes by forcing landlords to comply with yet more red-tape.
"The NLA shares the Welsh Government's desire to raise standards in the private-rented sector, but we remain unconvinced that a national register of landlords is the right approach. It will only serve to increase the cost of living for many hard working families as the fee for registering and subsequently obtaining a license  will inevitably be passed on to tenants."