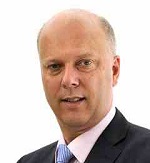 The Ministry of Justice has announced that it will not be proceeding with plans to raise the limit of claims for personal injury in the small claims court, although Justice Minister Chris Grayling has not ruled out the possibility of a rise in future.
Announcing the decision on 23 October, he said: "We have listened to the views of the transport committee and others that now may not be the right time to raise the small claims limit because of the risks that it may deter access to justice for the genuinely injured and encourage the growth of those disreputable claims firms which so damage the industry.
"At this stage, we have decided to defer any increase in the small claims track until we can determine the impact of our wider reforms on motor insurance premiums and better safeguard against the risks."
The MoJ also announced the introduction of independent medical panels to ensure only evidence from accredited experts is considered.